What It Means To Be Your Own Boss
There's nothing more rewarding than a life where you get to be your own boss. You can do whatever you want.
I'm currently in Lofoten Islands in Norway. It's one of the worlds most beautiful places. I am traveling with my wife without stress or anxiety because I know that my business, my finances, and my livelihood are all taken care of.
This is the life I always wanted. I can play and work at the same time. I don't need vacation time. I don't need to ask for permission. I can just go.
Become boss of your own Being your own boss comes with a lot of responsibilities, but it also comes with endless opportunities to live a better and happier life. Although many of us dream of quitting monotonous 9 to 5 jobs, very few musters the courage to do so. And few are do also. Being your own boss means you are on the hook for producing the work and keeping up with changes in your field. Are your nearest competitors doing something different and offering greater value to your clients? Committing to constant and strategic innovation is one of the keys when learning how to be your own boss.
If this is the lifestyle you want, you can have it too.
Why is it that so many people try to start a business but fail? What are the personality traits, the lessons and the skills required that make it possible to be your own boss?
I have given this a lot of thought. These are the 6 skills you need if you want to work for yourself.
Let's get started.
Patience – Trust the Process
Success will not happen overnight.
The most challenging part about being your own boss is that you must build faith and trust in the process. The work you are doing today might not yield any results for days or months or even years. How do you keep going when you work and work and have very little to show for your efforts?
You have to have patience. You have to trust the process.
For me, it was listening to podcasts of the online entrepreneurs that I aspired to be like that gave me strength in moments of weakness. It seemed like the common theme among them all was that it took 5 years to start making real money, and then it took "10 years to become an overnight success."
I heard that, and it gave me hope. It gave me something to believe in, even when I couldn't see the finish line. I had faith that if I kept doing the work, one day it will pay off.
That's the same faith you need to have.
The reality is that there will never be a finish line. Years later, I still have to trust the process. I still need to believe that the work I am doing today will pay off in the future.
Boldness – Take Risks and Live with the Consequences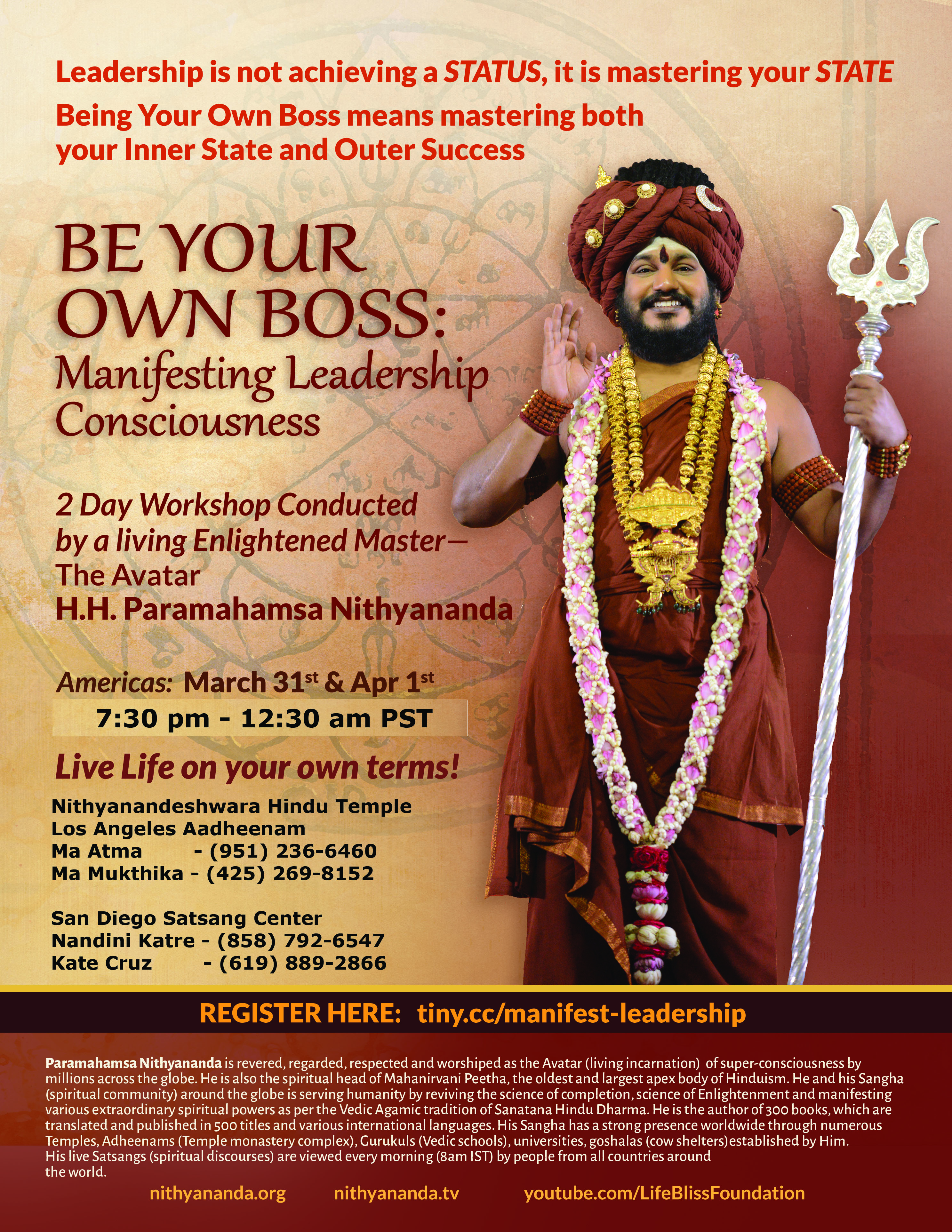 My dad was the best man at my wedding.
In his speech, he told me that he has admired the way I have been bold with my actions and how he admires my willingness to take risks.
For one, it was an honor to have my father say such nice things about me and about the man I have become. But also, it was an interesting moment for me to self reflect on the choices I've made and how "boldness" has played a part in building my life as an entrepreneur.
If you want to get ahead you have to put yourself out there. You have to make yourself vulnerable because the prizes are in the places that most people don't want to go. If you want to be your own boss, you need to be willing to walk the tightrope without a safety net.
Here's the bad news…
Sometimes you will fall.
When you take a loss, you need to accept it, learn from it and move on. There is no time to dwell in the past because every second you spend thinking about "what could have been" is a second you are wasting when you could be working towards "what could be."
The road to success is messy. To be your own boss means that the burden of choice falls on you. You call the shots, you decide which direction you want to take your business. By default, it means that you need to accept responsibility for the consequences, both the wins and the losses.
I don't know many people who naturally feel comfortable in this position, but learning to deal with the consequences is paramount.
Clarity – Know What You're Going After
This is the biggest mistake I made and the most valuable lesson I have learned.
One of the challenges of being your own boss is that there is no one keeping you restrained. There is no time clock, there are no constraints. You have the freedom to follow any idea you want and this isn't always a good thing.
I have a ton of ideas. Too many to practically turn into a realistic businesses. But in the past, this didn't stop me from trying.
As I've gotten older, I've been able to better focus on the "desired result" and put all of my energy towards achieving that one goal. It's a much better way to run a business and even to live your life. This skill is so important, especially for young entrepreneurs who are taking on the world.
One of the most valuable tactics I have learned to help me with this is the RPM method by Tony Robbins.
In this method, you start with the end in mind. You start with what it is that you want. Then you ask yourself why you want it, then you put together a "massive action plan" to get you there.
Results +Purpose + Massive action plan = RPM
This has helped me tremendously because instead of thinking of all the things I have to do for the day, I am able to gain clarity on what my result is to be.
I'll give you an example…
For he last few months, I have struggled putting out weekly podcast episodes on a consistent basis. The biggest challenge for me has been finding guests. So every morning I would put together lists of people to reach out to and hopefully convince to come on my podcast.
One day I applied the RPM method. Instead of thinking of the tasks, I thought of the desired result. The result being "how do I easily book guests for my podcast?" With this clarity in result, my perspective changed. Instead of thinking of all the research I have to do, the tweets and the emails I have to send and the people I need to reach out to, I thought instead of finding a resource.
Within an hour, I found an entire directory and community of people make themselves available to be guests on shows. I also found a weekly newsletter full of people who are wanting to be guests on shows.
Just like that, I booked out highly valuable guests for the next month.
Having clarity in your outcome is so important if you want to be your own boss. For me personally, it was the most important skill for me to learn. I feel this may be the case for you as well!
Budgeting – Know Your Numbers and Keep Your Money Tight
Budgeting doesn't have to be super complicated.
I am not an accountant and I do not pretend to be one. However, I have made enough mistakes to know what works and what doesn't work. Here are some basic rules to follow.
Keep Your Expenses Low – This is rule #1, #2 and #3. You don't need fancy tools. You don't need that over priced software. You don't need a CRM. I built my entire agency around Google drive, email, paper invoicing and payment through checks. If you don't absolutely need it, you shouldn't buy it. Even if you do need it, you probably shouldn't buy it and you should think of a creative solution instead.
Don't Mess Around with Other People's Money – Always pay your vendors, always pay your employees. If you can't afford to pay them, then don't hire them. If you don't have the cash on hand, then don't hire them. Nothing will kill your business and your reputation like poor management with other people's money.
Know Your Profit and Loss – At the end of every month, create a simple spreadsheet of how much revenue you brought in and compare it to your expenses. The subtract your total expenses from your total revenue to get your gross profits. Your monthly gross profit is a good benchmark to gauge the health of your business.
Dedicate Some Resources Towards the Future – This is only applicable once you have months of steady profit and a healthy balance sheet. One of the biggest killers of business is comfort. Companies find a "sweet spot" and they think it will last forever. It won't. So don't be afraid to try offering new products or services, or dedicate money for research on new markets. You will have to live with the fact that some of these "experiments" will end up as a loss, but the only thing worse then that is not being prepared for the future when the markets shift… which they will.
Budgeting sucks. It's boring and tedious.
You want to be your own boss so you can live in the excitement of growing a company and providing for your family and living with the freedom you crave. Right?!
That's great, but if you don't respect your resources, your cash flow and your budgeting, your business will likely go down in flames.
Pro tip – Turn it into a game. For some reason, when I stopped looking at the budget as something that I "had to do" and I looked at it as a game to play, it became fun. Now it's not about managing revenues and expenses but rather a fun hobby I get to play with myself to see how well I can do each month.
Are there extra expenses that are slipping by? Could I cut this expense? If so, how would I replace it? Is there a creative solution that I am not seeing? For me, managing the books is much more enjoyable when I turned it into a game.
Sell, Sell, Sell – The Answer to All Your Problems
Why do businesses fail?
Poor management? Poor funding? Changing in the markets?
Nope.
Business fail because they run out of money. That's it. That's the only reason. To be your own boss means learning to be aggressive with sales. It doesn't mean you become a sleazy snake oil salesman and it doesn't mean you need to manipulate people out of their money.
It simply means that bringing in new business should always be your top priority. Sales are the answer to every problem you have.
Not a lot of people are comfortable asking for money. It takes practice to learn how to close deals or how to negotiate on prices or even how to feel confident when telling people how much your services or products cost.
If you absolutely, positively are the not the person to be in charge of sales of your company, then you should think about giving away equity to someone who is a good sales person.
It's that important! Without revenue, you don't have a business, you have a hobby. So do whatever it takes. Attend seminars, get training, read books, practice your sales pitch to yourself in the mirror. Nothing is off limits. Learning to sell and executing on increasing revenue is the lifeblood of your company.
You will not stand a chance of being your own boss unless you can learn how to do this.
Getting Started
These six skills are the most important skills to learn, but we left one thing out.
How do you get started? Where do you start? What's the first step?
I am an online entrepreneur and I grow my companies through content marketing. With my experience, my advice to get started is always going to be centered around content. To get started, find the medium of content distribution that is most comfortable to you and then go.
Create.
Build.
Network.
Keep going.
Start a blog. Create a podcast. Start a YouTube channel or an Instagram account. If you can build an audience then you can build a company and the way to build an audience is to create content. Great content makes a great company. Set a schedule and stick to it. Publish content no matter what, even if it doesn't seem like anyone is following you.
Over time, your brand will grow, your audience will grow and your business will grow. At that point, you will be your own boss! You will live life on your terms. You will be the master of your own domain.
Not everyone knows how to be a great boss. But most can tell you a story about enduring a bad one.
I've heard horror stories of bosses berating employees in front of other people, screaming at workers, or throwing temper tantrums.
This kind of behavior affects productivity (at least when the boss isn't looking) and plays havoc on employee morale.
When there is low morale, employees disengage – which contributes to undue stress. Employees who are forced to deal with a bad boss view the culture as "we" versus "them".
Not only do these hostile environments lower worker productivity, but they are also very difficult to manage.
We spend a third of our lives with our employees and co-workers so why not try to create an environment that encourages fun and supports productivity.
Not everyone knows how to be the boss but successful managers have figured out what it takes to encourage and motivate employees. So what makes a great boss?
10 Qualities of a Great Boss
1. Communicates Clear Vision
Employees go to work and want to make a difference and do a good job.
Bosses who communicate a clear vision for the organization help to engage employees by making them understand why they do what they do.
This gets employees involved and interested in helping the organization achieve its objectives.
2. Connects Vision to Daily Tasks
Great bosses demonstrate how employee tasks support what the organization is trying to achieve.
This is done by showing a clear line connection between what the employee does on a day-to-day basis and how it supports the mission of the organization.
This is achieved by writing smart goals that support organizational goals that are ultimately tied to business strategy.
3. Sets Clear Performance Expectations
Research suggests that employees experience increased stress levels when they don't have a good understanding of what is expected of them.
Set clear performance expectations by providing the employee with a very specific job description that lays out all expected tasks that include employee goals.
The employee's supervisor should discuss and clarify these expectations through a one-on-one conversation.
As priorities change, continue to communicate updated expectations to provide the employee with an ongoing understanding of their role and job responsibilities.
4. Provides Consistent Feedback and Coaching
Employees need constant feedback on how well they are meeting expectations.
Help them understand when they are doing a good job and communicate when they are not meeting requirements.
This can be achieved by coaching employees on a regular basis.
If you see something that they are doing right, mention it. If you see something that needs to change mention it as soon as you are aware.
Often employees do not even realize when they are not meeting requirements. It is the manager's responsibility to coach and develop them.
The boss has the responsibility of telling them when they are not adhering to customer service standards.
For example, if a manager hears employees being rude to a customer on the phone, they need to point it out to them and coach them in a better way to communicate with customers.
If this doesn't happen, the customer experience is affected and the employee may not even be aware that their mannerism is inappropriate.
5. Cares About the Employee as a Person
Employees want to feel like they are cared about on a personal level.
A great boss will take the time to ask about an employee's personal life and what they do when they are not at work.
Employees feel valued when the boss shows an interest in their hobbies, family or other interests.
If you want to see an employee light up, just ask them about their kids!
6. Shares Personal Experiences
Bosses who share personal experiences demonstrate their vulnerabilities and helps employees appreciate the human side of the manager.
Enter the user name and password On your Mac computer's menu-bar, there will be a tiny sync icon. Tap the sync icon and from the dropdown menu select 'Sync Now'. Now, Android and Mac OS sync for contacts has been done successfully. Easy Phone Sync 1.0 for Mac is free to download from our software library. The software is included in System Tools. This free software for Mac OS X was originally designed by Media Mushroom Limited. Easyphonesync.dmg is the frequent file name to indicate this app's installer. Easy Phone Sync is no longer available. However, there are other free applications that can be used instead. To sync a Samsung Galaxy phone with iTunes you can use: Samsung Kies - available to download from here,. Dr.Fone - Phone Manager (Android) Dr.Fone brings you a powerful sync manager for Android named.
When a supervisor shares real-life struggles and how they process the issues of life, it not only humanizes their relationship but can also serve as a life mentor for employees.
For example, if a boss shares a conflict they have with a neighbor, and how they resolved the conflict, it provides an additional coaching opportunity.
It also gives the employee a lens into the personal life of their boss.
7. Makes Work Fun
I had a boss tell me once that "if you're not having fun at work, you're in the wrong job."
At the time I didn't really understand what he meant but it makes so much sense to me now.
What It Means To Be Your Own Boss Images
Whether you are working a line in a factory, greeting guests at the reception area, or flipping hamburgers, every work environment has the opportunity to be a fun and productive place to work.
Incorporating fun activities, events, and organized play-time for employees gives them something to look forward to.
What It Means To Be Your Own Boss Memes
Things as simple as blue jean Friday or a lunchtime video game challenge can not only be fun – but also a great team-building exercise.
8. Fosters Team Development
Diverse personalities and varying frames-of-references can make team interactions difficult.
Great bosses have good team leader skills that foster team development.
A great boss knows how to gather the troops and get them all headed, in unity, in the same direction.
9. Values Employee Perspectives
Employees do the work of the organization and great bosses care about what employees think and proactively solicits employee feedback.
They understand that employees often have the answers to many of the operational problems.
And when asked, employees feel valued for being able to contribute their thoughts and opinions.
10. Rewards Good Performance
Employees go to work with the intention of doing a good job and should be rewarded for meeting and exceeding job requirements.
When employees have a good understanding of what is expected of them, given the tools and training to do their job and are rewarded for doing a good job they become engaged with the organization and committed to helping it achieve its objectives.
Employees go to work and want to do a good job but it is the boss that sometimes gets in the way of them performing well. W
What It Means To Be Your Own Boss As A
hen bosses communicate where the organization is going, explains how what the employee does contributes to what they are trying to accomplish, and allows employees to participate in organizational problem-solving efforts, they create an environment that employees are proud of and enjoy working in.
What It Means To Be Your Own Boss Movie
So what kind of boss are you?