Weekly News And Notesteach To Be Happy
Happy holidays from the Studies Weekly family! As we wrap up 2017 and go into the new year, we wanted to give a shout out to the great teachers who make our work possible. None of us could do this without you, and we are so grateful. We have had a great year and are looking forward to the great things that await in 2018.
After some feedback from some of our valued customers, we have decided to update this blog each month with a look at the month ahead and a summary of the months behind. To that end, here is our recap for the fourth quarter of 2017 and a few highlights.
Discover and share Happy New Week Quotes. Explore our collection of motivational and famous quotes by authors you know and love. Jul 9, 2018 - Explore Marilyn D.' S board 'Happy New Week wishes', followed by 165 people on Pinterest. See more ideas about happy new week, new week, blessed week.
Nice to Meet You!
Over the past couple of months, we have gotten to know a lot more of the educators who are using our products. We loved getting to know many of you better at the NCSS 2017 conference we attended.
Also, a great big "thank you!" to all who were able to attend the Veterans Day Video Assembly with your classes and interact with us on social media. Just a note, you can view this and related videos here. We are looking forward to keeping in touch with more of you going forward.
Studies Weekly on the Road
Weekly News And Notesteach To Be Happy Birthday
We had some of our representatives travel to California to meet with current and prospective customers. Any time we get to go out and interact with you is a good time for us. If you are interested in meeting one of our representatives face to face, let us know! We are fortunate to be able to have some visits already scheduled with districts in the following states in January:
January 3-5, 2018: Alabama
January 8-12, 2018: California and Kansas
January 16-19, 2018: Ohio and Indiana
January 22-26, 2018: California
January 23-26, 2018: California
Representative Demos and Presentations
In addition to these dates, we will also be in Orange County, California at the Instructional Materials Adoption Fair. We also have representatives presenting at the Santa Barbara County Education Office History/Social Science Publishers on January 30 and 31, and look forward to meeting many of you there!
Meeting an Award-Winning Teacher
Cathlina Marston, a teacher in Glendora, California, has been using Studies Weekly publications in her classroom for 15 years. She's been teaching for 30 years and we're happy to be a great resource for her. Marston won the California Outstanding Social Studies Elementary Teacher of the Year Award, and we got to go meet and talk with her. She showed us how she's using Studies Weekly in her classes and what she loves about it. If you missed that video, make sure to watch it now:
Official Statewide Adoptions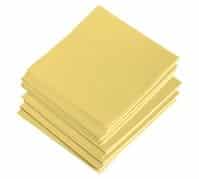 We celebrated official adoptions in California and in Florida towards the end of this year, which we are extremely excited about. Download ppt to word converter for pc for android apk pc. We are now on the approved vendor lists in these two sunny states. This affords us even more opportunities to get to know many more of you dedicated teachers.
Meet Our President and CEO
Weekly News And Notesteach To Be Happy Hour
I was happy this past month to be able to talk and have a Diet Coke or two with our president and CEO, Ed Rickers. Ed is tirelessly dedicated to his work in education and to your students. You can read about that conversation and get to know Ed a little better here.
Ed has an unmatched passion for education and student engagement. It is of course an honor for all of us here at Studies Weekly to know and work with him.
Weekly News And Notesteach To Be Happy Wishes
Let Us Hear from You
Weekly News And Notesteach To Be Happy Birthday Wishes
If you have any questions or feedback for us, please let us know. We truly enjoy getting to know our teachers, and look forward to learning from and about you. Keep tagging us in your social media posts so we can see what you're doing! And as always, feel free to reach out to us anytime!