Download Free Georgia Head Start Pre K Program
To locate a Georgia's Pre-K Program, use the online Provider Search (instructions provided on the search page), contact the Georgia's Source for Finding Quality Child Care toll-free at 1-877-ALL-GA-KIDS (877-255-4254) to speak with a child care resource and referral consultant, or call Bright from the Start: Georgia Department of Early Care. Head Start programs serve children between 3 and 5 years old. These programs encourage parent involvement through regular visits to the child's home, regular opportunities for parents to volunteer in the program, and special activities. Head Start and Early Head Start programs also link children and families to other services in the community.
Georgia We have listed all of the Public Pre Kindergarten schools that we have located in Georgia by city below
Find pre k in your city.
Adel(1)
Alamo(1)
Albany(8)
Alma(3)
Americus(1)
Arlington(1)
Ashburn(1)
Athens(1)
Atlanta(34)
Augusta(12)
Avondale Estates(1)
Baldwin(1)
Barnesville(1)
Baxley(1)
Blackshear(1)
Blairsville(1)
Blakely(1)
Brunswick(1)
Buchanan(1)
Buena Vista(1)
Buford(1)
Butler(1)
Byron(1)
Calhoun(1)
Camilla(1)
Canton(1)
Carrollton(2)
Cartersville(1)
Cedartown(1)
Centerville(1)
Chatsworth(1)
Clarkston(1)
Claxton(1)
Clayton(1)
Cleveland(1)
Climax(1)
Cochran(1)
College Park(3)
Colquitt(1)
Columbus(5)
Conyers(2)
Cordele(1)
Covington(1)
Cumming(1)
Cusseta(1)
Cuthbert(1)
Dahlonega(1)
Dallas(1)
Dalton(5)
Danielsville(1)
Darien(1)
Davisboro(1)
Dawson(1)
Dawsonville(1)
Decatur(2)
Donalsonville(1)
Douglas(1)
Douglasville(1)
Dublin(1)
Duluth(1)
East Dublin(1)
East Point(1)
Eastman(1)
Eatonton(1)
Elberton(1)
Ellijay(1)
Fayetteville(2)
Fitzgerald(1)
Folkston(1)
Forest Park(1)
Forsyth(1)
Fort Gaines(1)
Fort Oglethorpe(2)
Fort Valley(1)
Franklin(1)
Gainesville(1)
Georgetown(1)
Gibson(1)
Glennville(1)
Gordon(1)
Gray(1)
Greensboro(2)
Greenville(1)
Griffin(1)
Guyton(1)
Hahira(1)
Hamilton(1)
Haralson(1)
Harlem(1)
Hartwell(1)
Hawkinsville(1)
Hazlehurst(1)
Helena(1)
Hephzibah(1)
Hiawassee(1)
Hiram(1)
Homer(1)
Homerville(1)
Jackson(1)
Jefferson(1)
Jeffersonville(1)
Jesup(1)
La Fayette(2)
Lagrange(5)
Lakeland(1)
Lavonia(1)
Lawrenceville(2)
Leesburg(1)
Lincolnton(1)
Lithonia(1)
Locust Grove(1)
Louisville(1)
Ludowici(1)
Lumpkin(1)
Lyons(1)
Macon(3)
Madison(2)
Marietta(2)
Marshallville(1)
Metter(1)
Milledgeville(1)
Millen(1)
Mineral Bluff(1)
Monroe(1)
Monticello(1)
Moultrie(1)
Mount Vernon(1)
Nahunta(1)
Nashville(1)
Newnan(2)
Newton(1)
Norcross(2)
Ocilla(1)
Pearson(1)
Pembroke(1)
Perry(1)
Quitman(1)
Reidsville(1)
Resaca(1)
Rex(1)
Riceboro(1)
Ringgold(2)
Roberta(1)
Rochelle(1)
Rock Spring(2)
Rockmart(1)
Rome(1)
Rossville(3)
Roswell(2)
Sandersville(1)
Savannah(10)
Scottdale(2)
Soperton(1)
Sparta(1)
Statesboro(1)
Stone Mountain(1)
Summerville(1)
Swainsboro(1)
Sylvania(1)
Sylvester(1)
Talbotton(1)
Tate(1)
Thomaston(1)
Thomasville(1)
Thomson(1)
Tifton(1)
Toccoa(1)
Trenton(2)
Trion(1)
Tucker(1)
Tunnel Hill(1)
Unadilla(1)
Union City(1)
Valdosta(3)
Vienna(1)
Wadley(1)
Warner Robins(2)
Warrenton(1)
Washington(1)
Waycross(1)
Waynesboro(1)
West Point(1)
Willacoochee(1)
Winder(2)
Woodbine(1)
Woodstock(1)
Wrens(1)
Wrightsville(1)
Zebulon(1)
Public Pre K - TENDERCARE
803 S Main St
Greensboro, GA - 30642
(706) 453-1200

Website
Program: Head Start. Register for this program at: YMCA-Early Childhood Development Co Ste 1100, Atlanta GA Program grant number: 04CH010232 This is a licensed Head Start program. Eligibility: There must be relatives from the family with incomes in accordance with anti-poverty guideline
Read more
Public Pre K - Toombs County Head Start and Early Head Start
178 Williams Ave
Lyons, GA - 30436
(912) 526-9228

Program: Head start. Register For This Program at: Concerted Services INC Waycross, GA 31501 (912) 526-9228 Program Grant Number: 04CH010397 This is a licensed Head Start Program. Head Start serves children between 3 and 4 years old. Eligibility: Must be from a family with income
Read more
Public Pre K - Bacon County Northside Head Start
101 Mullis Dr
Alma, GA - 31510
(912) 632-0774

Program: Head start. Register For This Program at: Concerted Services INC Waycross, GA 31501 (912) 632-0774 Program Grant Number: 04CH010397 This is a licensed Head Start Program. Head Start serves children between 3 and 4 years old. Eligibility: Must be from a family with income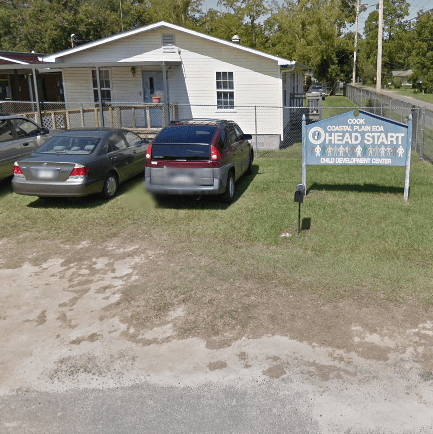 Read more
Public Pre K - Candler County Head Start and EHS
151 South Register Street
Metter, GA - 30439
(912) 685-3383

Program: Head Start. Register For This Program at: Concerted Services INC Waycross, GA 31501 (912) 685-3383 Program Grant Number: 04CH010397 This is a licensed Head Start Program. Head Start serves children between 3 and 4 years old. Eligibility: Must be from a family with income
Read more
Public Pre K - Clinch County Head Start
282 Carswell St
Homerville, GA - 31634
(912) 487-5959

Program: Head start. Register For This Program at: Concerted Services INC Waycross, GA 31501 (912) 487-5959 Program Grant Number: 04CH010397 This is a licensed Head Start Program. Head Start serves children between 3 and 4 years old. Eligibility: Must be from a family with income
Read more
Public Pre K - Atkinson County Head Start and EHS
Duck lifeeoin gamez game. 246 School Rd
Willacoochee, GA - 31650
(912) 534-6035

Program: Head start. Register For This Program at: Concerted Services INC Waycross, GA 31501 (912) 534-6035 Program Grant Number: 04CH010397 This is a licensed Head Start Program. Head Start serves children between 3 and 4 years old. Eligibility: Must be from a family with income
Read more
Public Pre K - Charlton County Head Start
244 Mary M Bethune Dr
Folkston, GA - 31537
(912) 496-3041

Program: Head start. Register For This Program at: Concerted Services INC Waycross, GA 31501 (912) 496-3041 Program Grant Number: 04CH010397 This is a licensed Head Start Program. Head Start serves children between 3 and 4 years old. Eligibility: Must be from a family with income lev
Read more
Public Pre K - Coffee County Head Start
Download Free Georgia Head Start Pre K Program Application
511 Pine St
Douglas, GA - 31533
(912) 720-1007

Program: Head start . Register For This Program at: Concerted Services INC Waycross, GA 31501 (912) 720-1007 Program Grant Number: 04CH010397 This is a licensed Head Start Program. Head Start serves children between 3 and 4 years old. Eligibility: Must be from a family with i
Read more
Public Pre K - Ware County Head Start
1235 McDonald St
Waycross, GA - 31501
(912) 285-1844

Free Ga Pre K Schools
Program: Head start. Register For This Program at: Concerted Services INC Waycross, GA 31501 (912) 285-1844 Program Grant Number: 04CH010397 This is a licensed Head Start Program. Head Start serves children between 3 and 4 years old. Eligibility: Must be from a family with income lev
Read more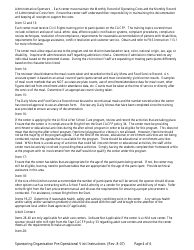 Georgia Pre K Program Requirements
Public Pre K - Pierce County Head Start and EHS
655 Grady Street
Blackshear, GA - 31516
(912) 449-0076

Program: Head start. Register For This Program at: Concerted Services INC Waycross, GA 31501 (912) 449-0076 Program Grant Number: 04CH010397 This is a licensed Head Start Program. Head Start serves children between 3 and 4 years old. Eligibility: Must be from a family with income lev
Head Start Pre K Counts
Read more